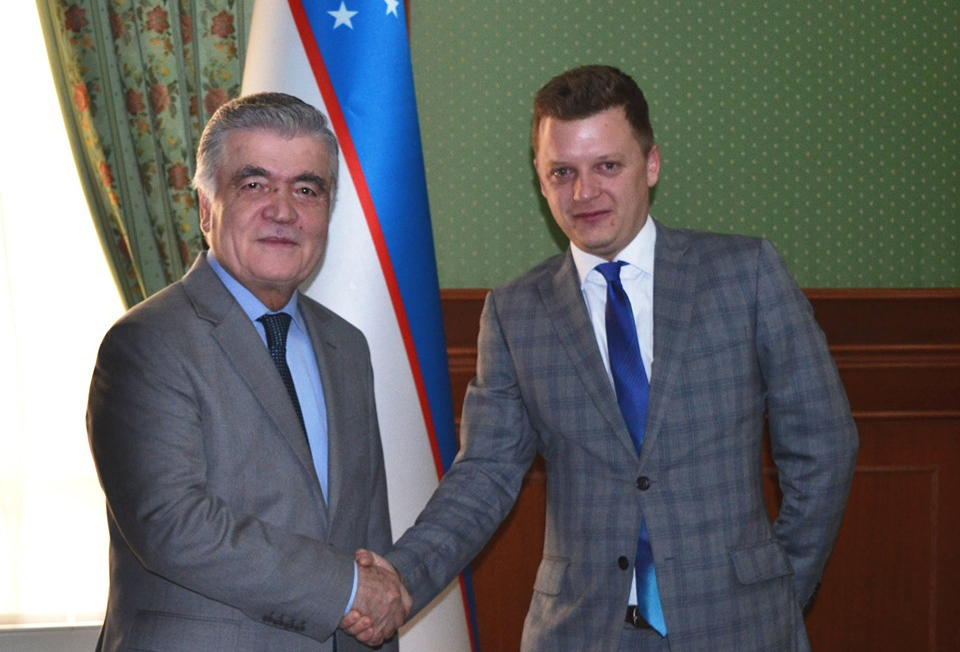 On July 9, 2019, First Deputy Foreign Minister of Uzbekistan Ilhom Nematov met with the head of the ODIHR Elections Department Alexander Shlyk, who arrived in our country as head of the Needs Assessment Mission.
During the conversation, the OSCE ODIHR delegation was informed in detail about the profound and comprehensive transformations taking place in Uzbekistan, fundamental changes in both domestic and foreign policy of the country, in the sphere of ensuring human rights, freedoms and interests, liberalizing the economy and other areas of life. Direct contact has been established between the public and the government through opening of virtual reception offices.
It was noted that today Uzbekistan is developing on the basis of the Actions Strategy, worked out at the initiative of President Shavkat Mirziyoyev.
Currently, the powers of the Parliament have been significantly expanded. On June 27, 2019, the Electoral Code of the Republic of Uzbekistan was approved, which introduced a number of new norms into the electoral process.
Following the talks, the parties agreed on constructive cooperation on emerging issues.
During their stay in Uzbekistan, the OSCE ODIHR delegation plans to assess the pre-election situation and the preparatory process for the upcoming elections to Oliy Majlis in December 2019, to develop proposals for the deployment of the Election Observation Mission.
The OSCE ODIHR delegation is expected to hold over 20 meetings, including in the Central Election Commission, Parliament, Supreme Court, ministries and departments, with leaders of political parties and representatives of civil society.