Mirziyoyev presents Lukashenko with a statuette of a hockey player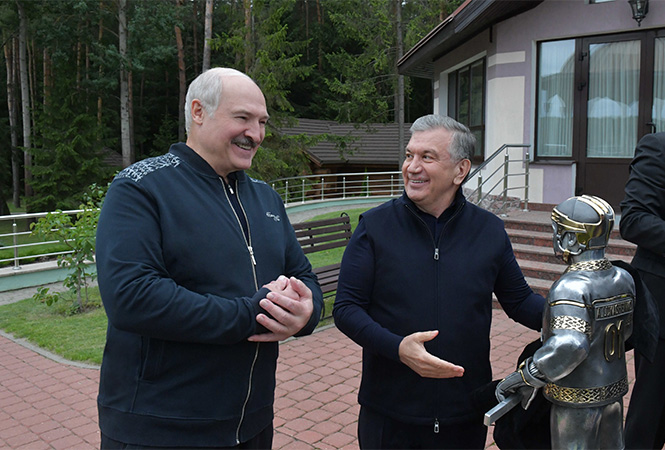 At the invitation of Aleksandr Lukashenko, President of Uzbekistan Shavkat Mirziyoyev paid a visit to the state residence Zaslavl on 31 July, BelTA reports.
The heads of state took a walk around the residence and exchanged presents. Aleksandr Lukashenko gave his Uzbek counterpart a picture titled "Belarusian" and the Belarusian embroidered shirt (vyshyvanka), while his son Nikolai presented the President of Uzbekistan with a statuette of a bison. Shavkat Mirziyoyev gave the Belarusian head of state a statuette of a hockey player.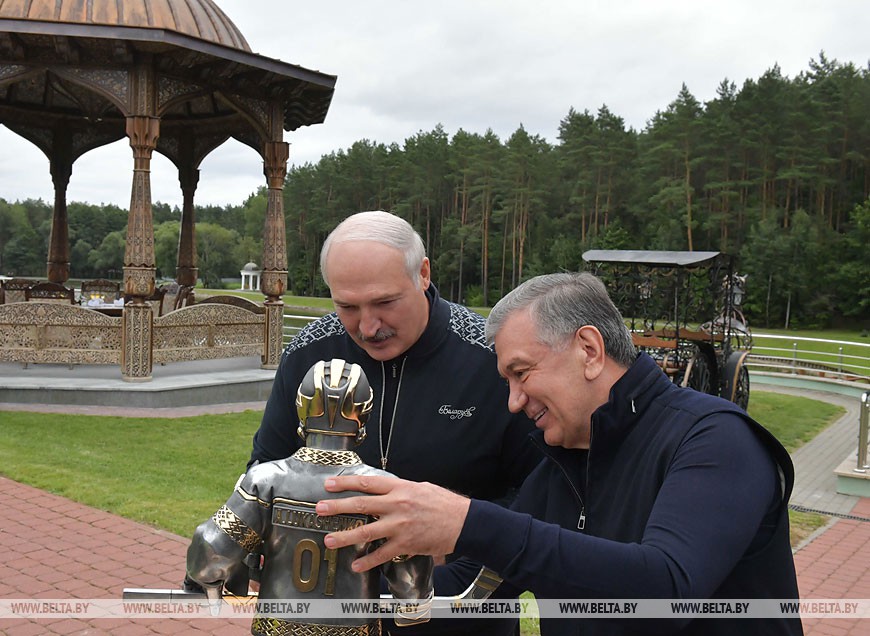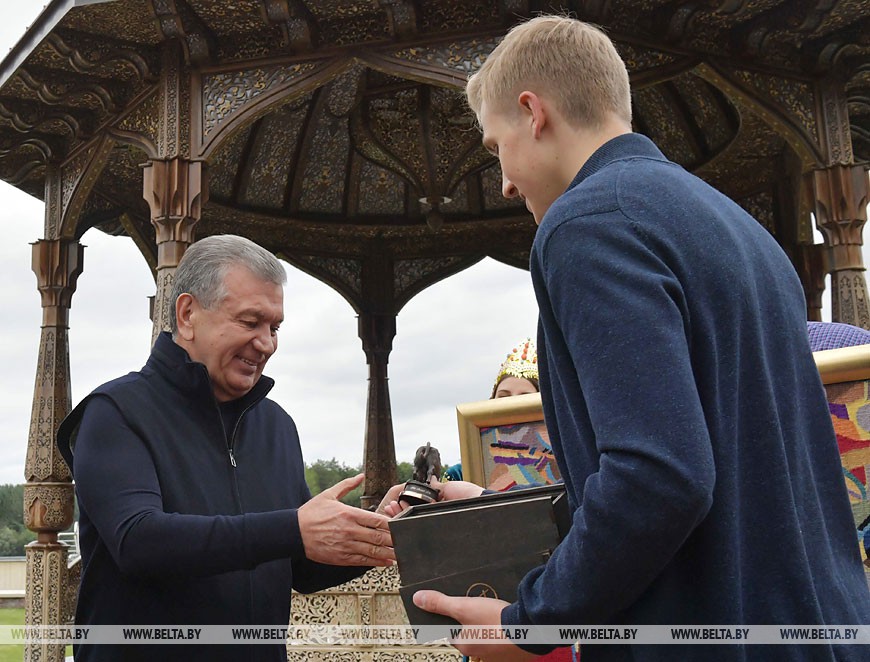 The president of Uzbekistan arrived in Belarus on an official visit on July 31. The two heads of state are set to meet at the Palace of Independence on 1 August. Aleksandr Lukashenko and Shavkat Mirziyoyev will talk over prospects for joint projects in mechanical engineering, light industry, agriculture, pharmaceuticals, transport and IT. Close attention will be paid to interregional ties, industrial cooperation and creation of favorable conditions for mutual trade in goods and services.
The presidents are expected to attend the exhibition of Uzbekistan products, which is currently underway in the Belarusian capital. President Shavkat Mirziyoyev is also scheduled to visit the Hi-Tech Park.