Expert: "Big game" in Central Asia is not played by the Russian Federation and China, but by the Americans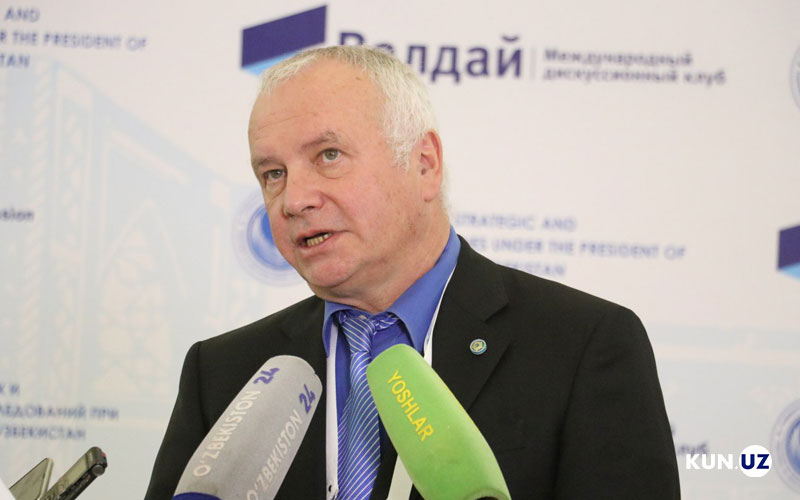 In Central Asia, there is no rivalry between the great powers, it is only the United States who is trying to start one. This was reported to journalists on the sidelines of the Valdai Discussion Club's 10th Asian Conference in Samarkand by the scientific director of the German-Russian Forum Alexandr Rar.
"Many say that the so-called "big game" is underway in Central Asia, where all the great powers compete with each other. In fact, there is no competition, the Russian Federation and China - the main players, are not engaged in the "big game", the expert said.
Rar noted that these two countries are trying to "build relationships and create common ground".
The "big game" is played by the Americans. But they are also leaving the region, so we live in a very interesting and dangerous time, when new security systems and a new economic space will be created in Asia," he added.
Rar believes that institutions of the future world order will be created precisely in Asia, and this process will determine the future multipolar world, "which is becoming a reality".
"Asia is starting to get stronger and stronger, Europe is getting weaker to some extent. Institutions of the future world order will be created in Asia. They have already been created in Europe, they cannot be any more powerful. Europe will consolidate on what it has," the expert emphasized.
"A new global security system will be created in Asia, there will be a new interaction between such complex countries as India and China. The Central Asian region will play a key role within the framework of the world order," he concluded.