In Tashkent, unknown persons deliberately set foreign-made cars on fire, which belonged to a woman.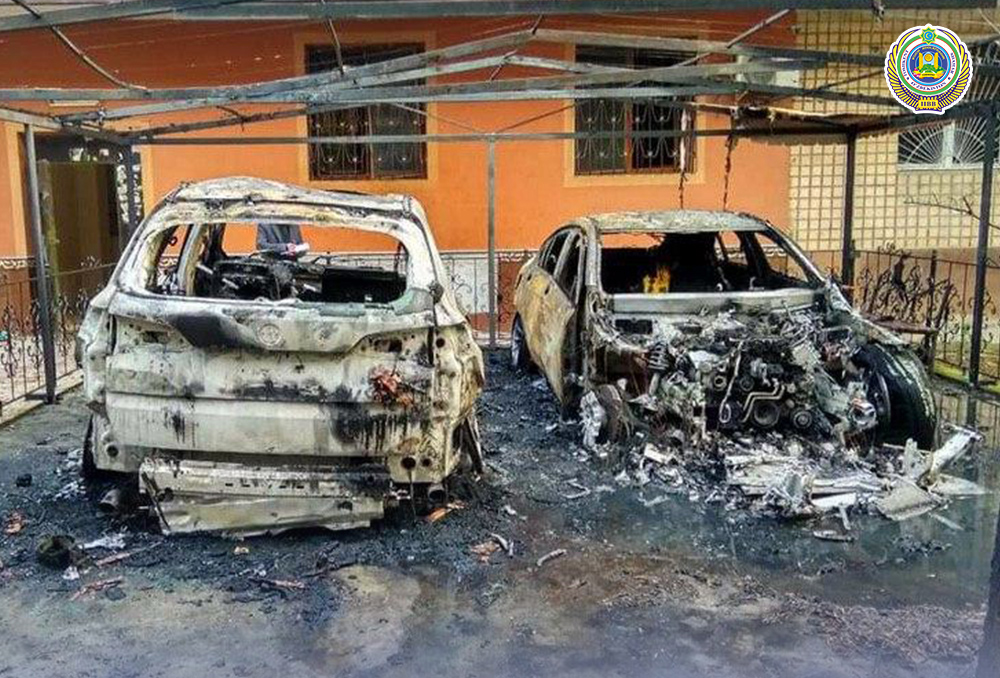 According to the press service of the Department of Internal Affairs (DIA), on March 8, at about 05:30, on the Shakhrisabz Street, Mirabad district, the fact of intentional arson of cars (Mercedes-Benz GLS300 and BMW X5) belonging to a 36-year-old woman was recorded.
The amount of material damage was estimated at $225,000.
"At present, an investigation is underway, details of the incident are being clarified. Measures are being taken to establish the identity of the offender, who committed the arson. The victim and witnesses are being interrogated," the DIA press service noted.
A criminal case was instituted on this fact under article 173 of the Criminal Code (intentional destruction or damage to property with causing major damage).
It should be recalled that in such cases, the law provides for imposing a fine of 75 to 100 BCAs or mandatory community service from 300 to 360 hours or correctional labor from 2 to 3 years or restriction of liberty from 1 year to 3 years or imprisonment up to 3 years.