"Coronavirus has been detected in 40 organizations as of now" – Bahrom Almatov
So far, 19 families and 40 organizations in Uzbekistan have been infected with the coronavirus. Quarantine rules have been introduced for both families and organizations.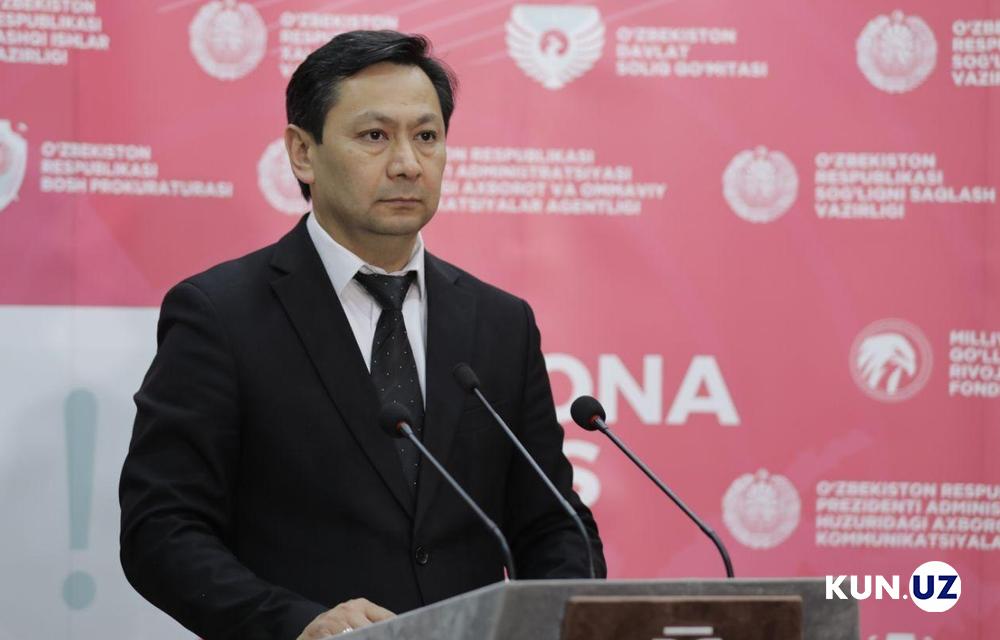 Director of the Agency for Sanitary and Epidemiological Wellbeing Bahrom Almatov provided information about the work done to determine the "epidemiological route" of patients diagnosed with the coronavirus.
"In the process of determining the incidence of the disease, it was found out that the coronavirus infection has so far spread to family members and relatives in 19 families. As of now, cases of coronavirus infection have been detected in 40 organizations, a list of all employees in them has been formed and they were sent to special quarantine zones for 14 days. If the disease is detected among the quarantined people, the patient will be sent to special hospitals for treatment," Bahrom Almatov said at a briefing, held at the AIMC.
In addition, Almatov noted that the enterprise or organization, where the coronavirus is detected, will be immediately closed and disinfection works will be carried out.
"People, with whom the sick employee has been in contact, will be identified and quarantine measures will be taken," Bakhrom Almatov noted.