In accordance with the relevant decision of the Special Republican Commission, the quarantine restrictions imposed in the country have been extended until August 15 this year.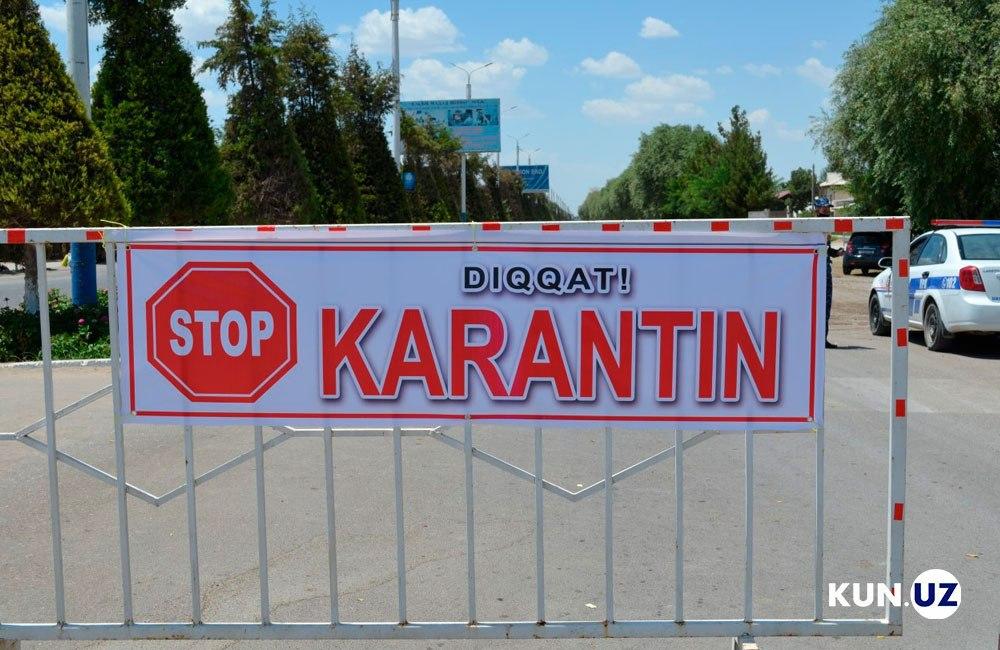 The Special Republican Commission has decided to extend the quarantine restrictions imposed in Uzbekistan until August 15. During this period:
a) state bodies and organizations should:
arrange for the remaining employees to go on leave or to work remotely (online) in the manner prescribed by law, taking into account the fact that in the case of enlistment, only the necessary specialists are allowed to be hired directly;
stop sending employees on business trips;
organize meetings remotely (online);
provide financial assistance to employees in case they contract the virus, taking into account the conditions of the employee for the purchase of necessary medicines and products for their treatment.
b) citizens should:
restrain from holding weddings, family celebrations and other mass events;
not gather in public places, streets, squares and neighborhoods, maintain a strict social distance (2 meters), use medical masks and personal protective equipment;
The ban on the suspension of activities of the following facilities has been extended until August 15:
amusement parks and gardens;
commodity markets and large shops engaged in the sale of goods;
gyms, fitness clubs, swimming pools;
public catering facilities (restaurants, cafes, canteens, teahouses);
preschool educational institutions, training courses and various circles;
sanatoriums (except for sanatoriums where medical care is provided to patients treated for coronavirus infection and undergoing rehabilitation), boarding houses, children's camps, hostels, guest houses, beaches and other recreation facilities;
barbershops and beauty salons.
The restrictions on traffic movement introduced earlier will be in force until August 15.