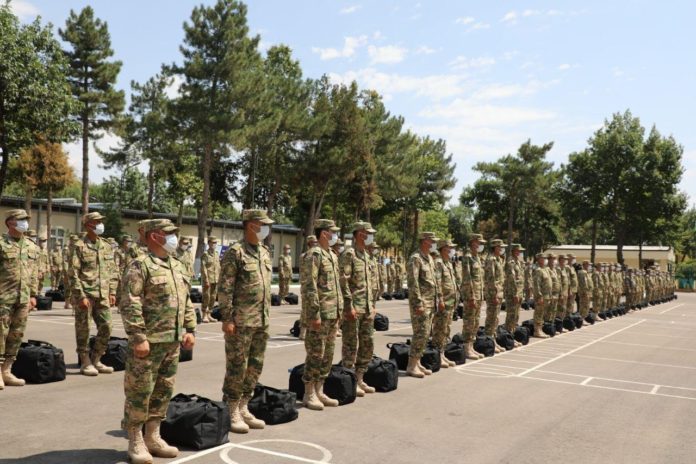 Uzbekistan's military personnel have arrived in Moscow to participate in the International Army Games, which is scheduled to start on August 23 and end on September 5, the press service of the Defense Ministry reported.
Minister of Defense of Uzbekistan, Major General Bakhodir Kurbanov met with the participants of the Army Games, talked with them and wished good luck in the upcoming competition.

It is planned to hold 30 international competitions on the territory of five states this year – Russia, Azerbaijan, Armenia, Belarus and Uzbekistan. More than 160 teams from 30 countries will participate in the games.
As Russian Defense Minister Sergey Shoigu previously reported, participants in the International Army Games will undergo mandatory two-week quarantine and pass a coronavirus test.