Deputy Prime Minister – Minister of Investments and Foreign Trade of Uzbekistan Sardor Umurzakov held talks with the Acting President of the European Bank for Reconstruction and Development (EBRD) Jürgen Rigterink on cooperation between Uzbekistan and the bank.
The Acting Head of the EBRD informed that the Board of Directors had approved the project on allocating €88.6 million to the JSC "Thermal Power Plants". The project aims to ensure the uninterrupted operation of power generating enterprises in Uzbekistan in the autumn-winter period, the press service of the Ministry reports.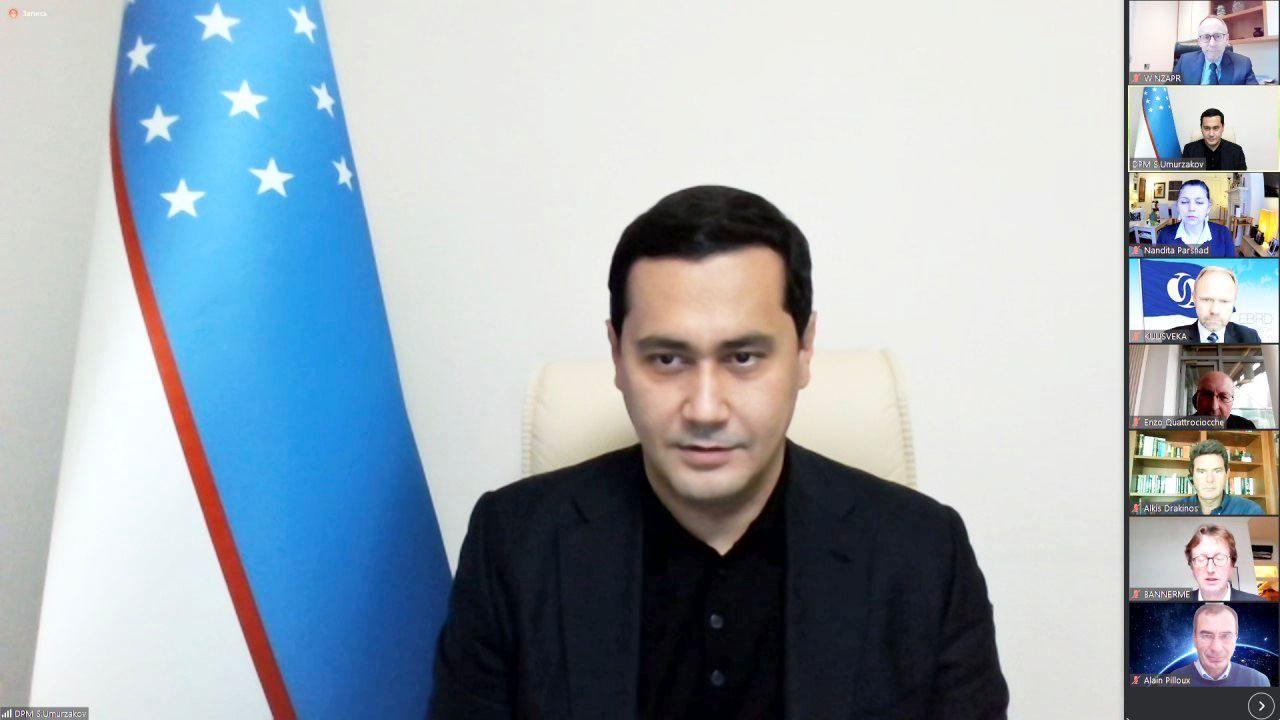 It was also announced that the EBRD will support the direct investment of Masdar (UAE) in the project "Construction of a solar power station with a capacity of 100 MW in the Karmana district of the Navoi region" by providing $60 million to the Emirati company.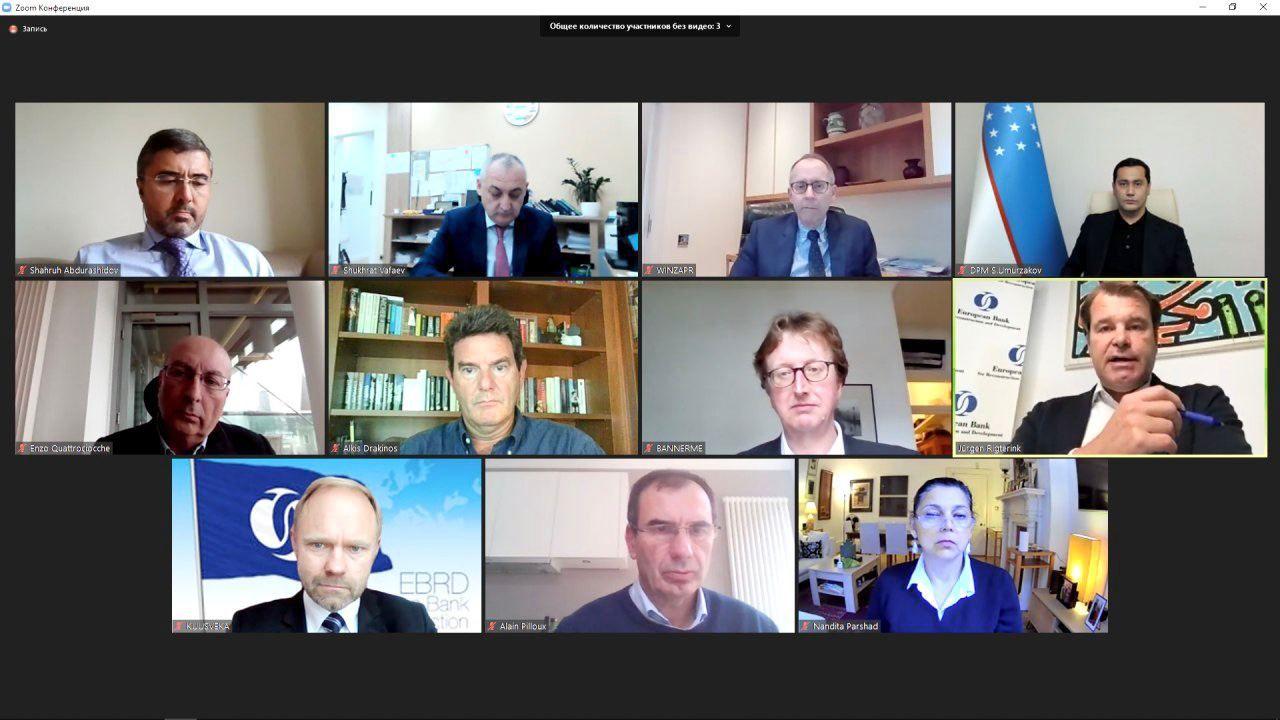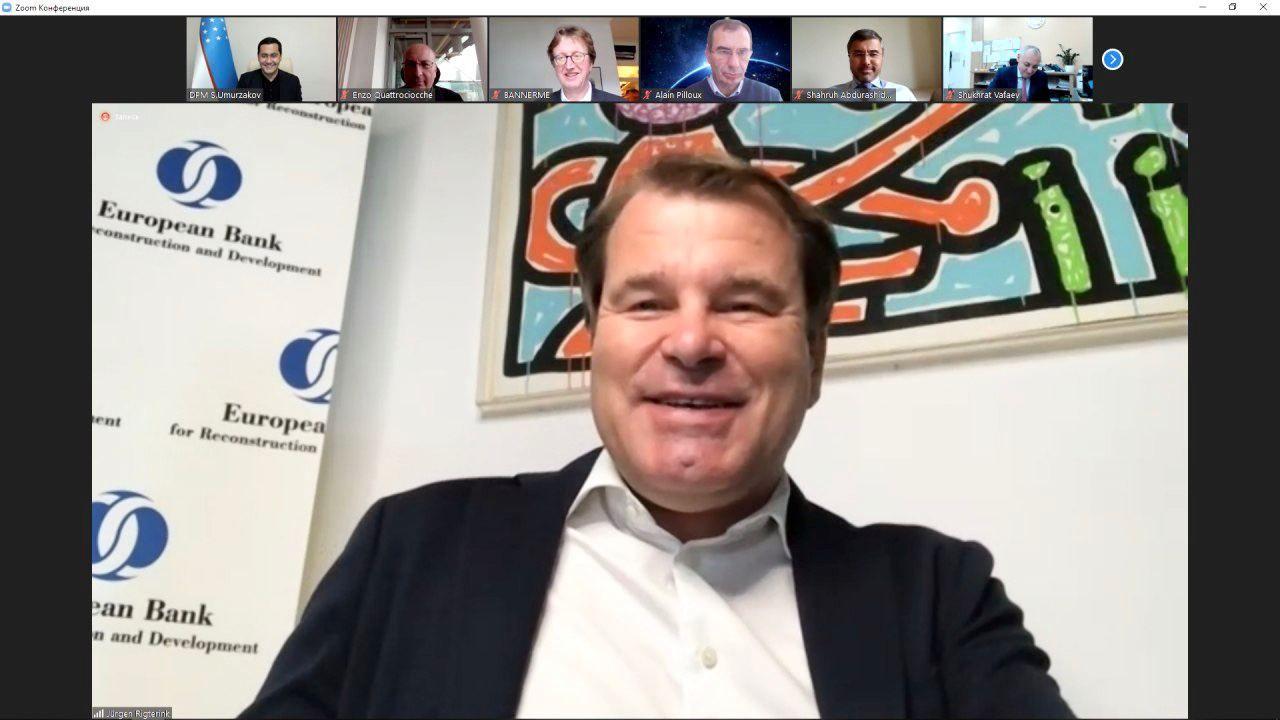 During the videoconference, the parties also discussed issues related to enhancing cooperation in attracting investment for implementing PPP investment projects in Uzbekistan in such areas as energy, health and infrastructure development.
The Bank expressed willingness to expand its program of financial support for small and medium-sized enterprises, which would facilitate to create additional jobs and ensure the well-being of the country's population.