Today, October 7, at 08:13, an oxygen cylinder exploded on the territory of the sports complex "Alpomish", located in the city of Gulistan, Syrdarya region.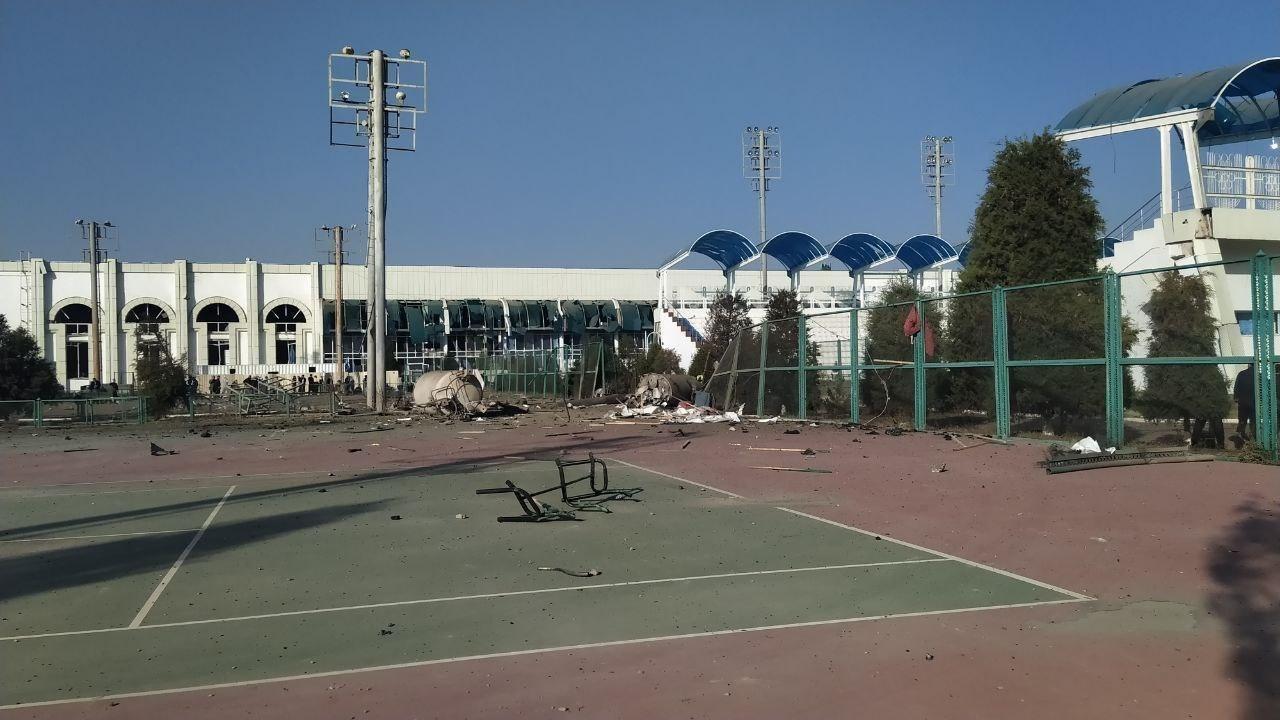 As the Ministry of Emergency Situations (MES) reported, the complex has been converted into a medical facility to treat people with coronavirus infection.
"Oxygen tanks were located in the backyard of the building and were used to supply oxygen to patients. According to preliminary data, the construction of the facility survived, but suffered partial damage," the MES said.
Employees of the Ministry of Emergency Situations, together with other specialized services, are evacuating people from the premises.
No casualties are reported so far, one person was hospitalized with minor injuries, the MES added.