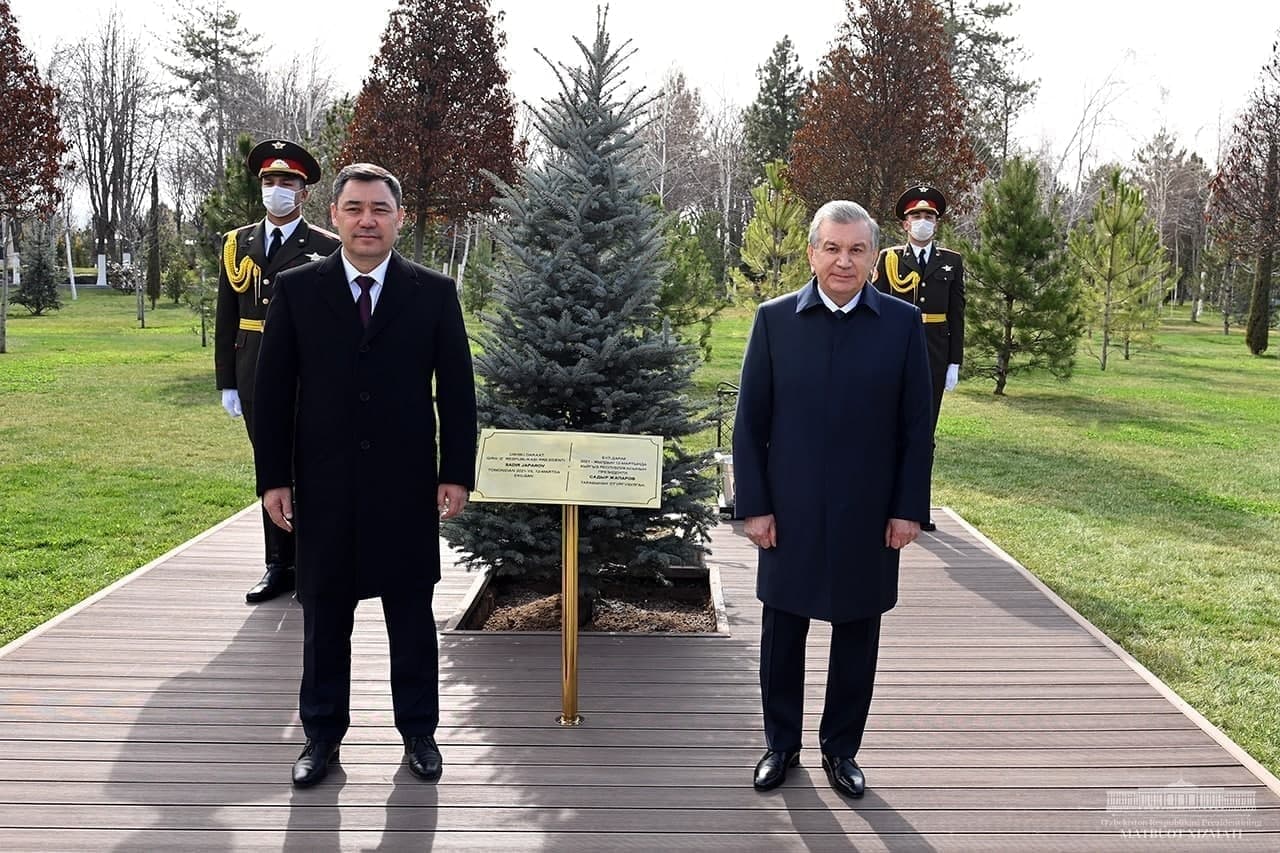 Today, March 12, the President of Uzbekistan Shavkat Mirziyoyev and the President of Kyrgyzstan Sadyr Japarov planted a tree on the Alley of Honored Guests at the Kuksaroy Residence.
"The ceremony has become a symbol of the beginning of a new era in Uzbek-Kyrgyz relations and the growing friendship between the peoples of the two countries," the presidential press service said.
Earlier it was reported that within the framework of Sadyr Japarov's visit to Uzbekistan, 22 documents had been signed.