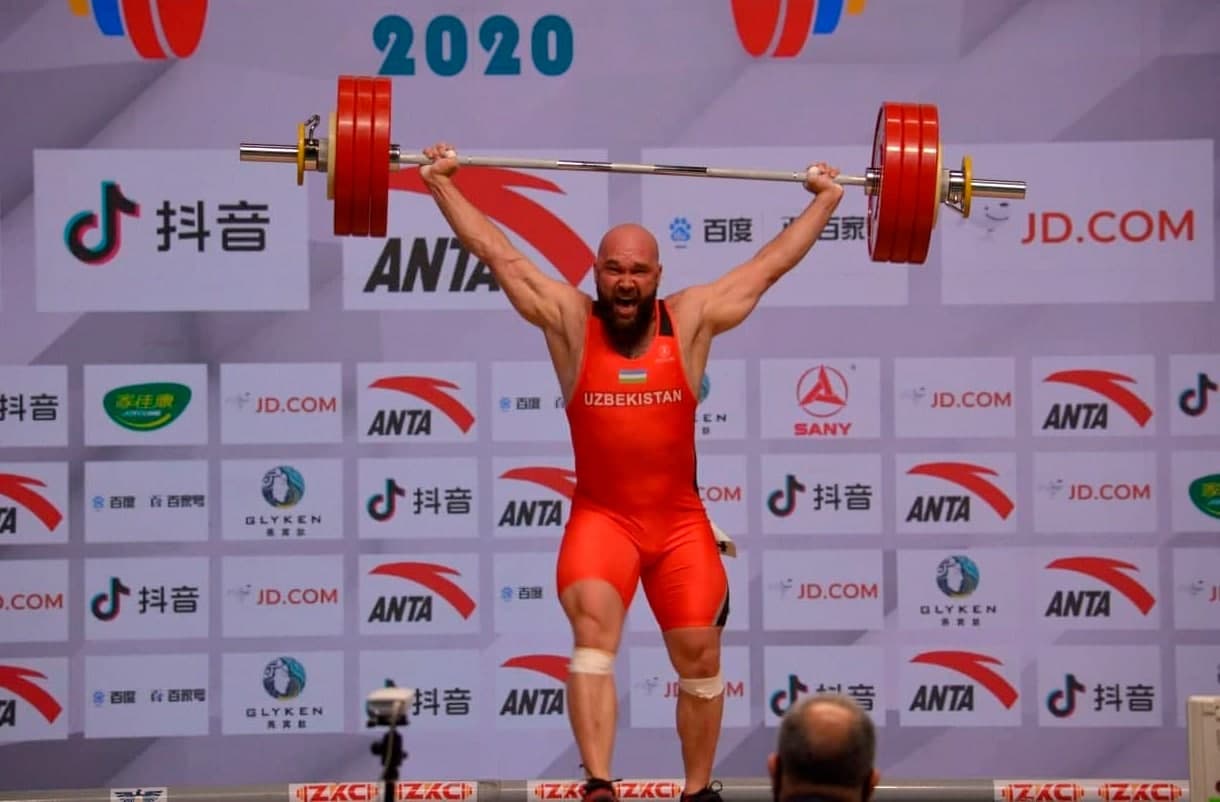 Ruslan Nurudinov has bagged gold in the Asian Weightlifting Championships in Tashkent and set the world record.
In the sports complex "Yunusabad", the weightlifters' performances in the weight category – 109 kg have finished. Representatives of Uzbekistan Ruslan Nurudinov and Akbar Jurayev won gold and silver.
China's Yang Zhe broke the 109 kilograms snatch world record with 200 kg but was left behind in the clean and jerk by Nurudinov and Jurayev.
Nurudinov needed to surpass Simon Martirosyan's 240 kg clean and jerk world record to overtake Jurayev and looked hugely impressed when he made it (241 kg), his final effort leaving him on 188-241-429.
Jurayev, 21, was second one kilogram behind (194-234-428) and Yang third (200-215-415).