An explosion at a shopping center in Denau, Surkhandarya region, damaged 65 houses, cracked the walls of six houses and made them uninhabitable, a press conference in the city hall reported.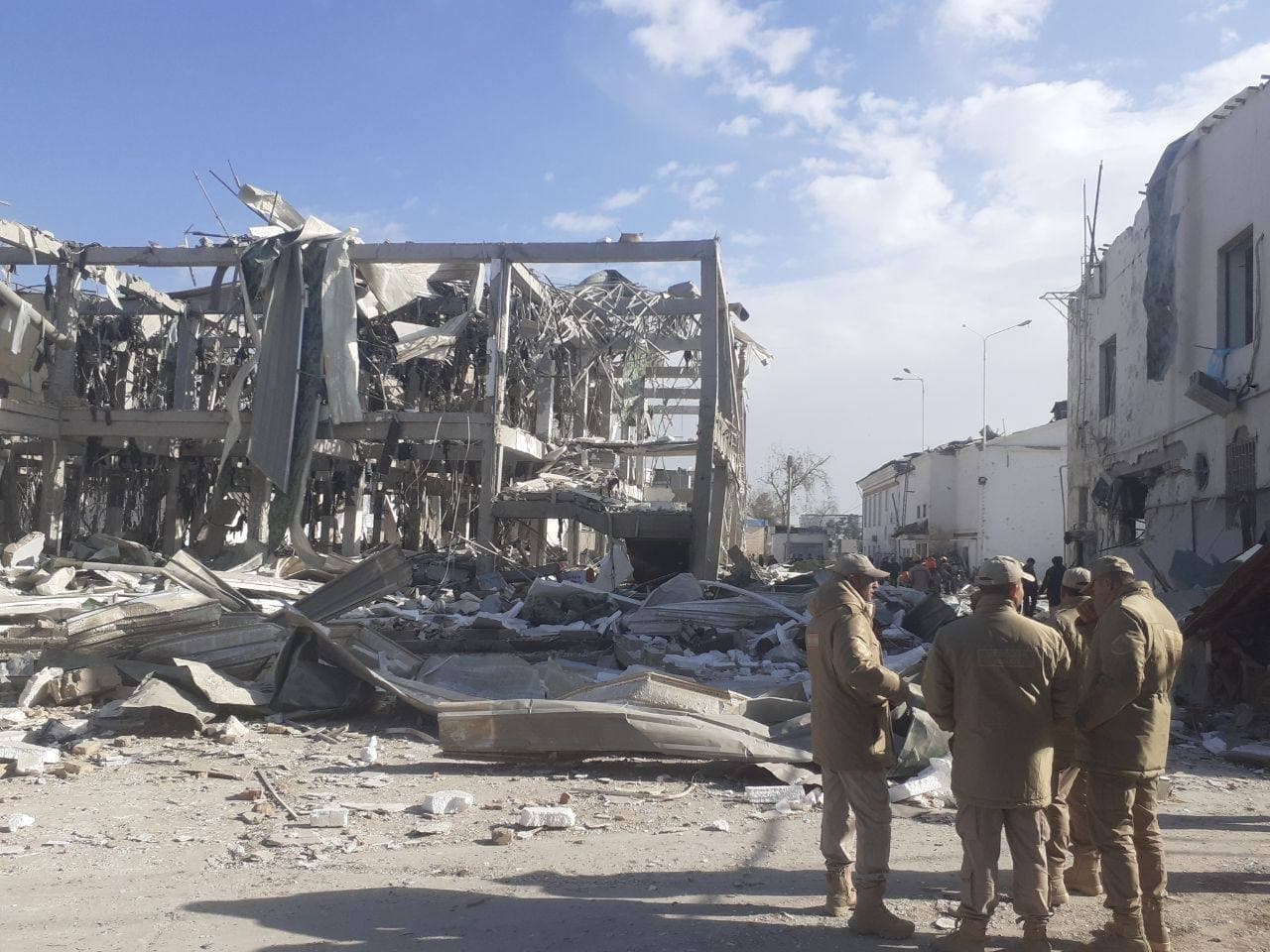 On December 8, Denau hosted a press conference with the participation of Surkhandarya regional khokim Tura Bobolov, First Deputy Minister of Health Amrullo Inoyatov, Deputy Prosecutor General Doniyor Masaliyev, and Head of the Ministry of Emergency Situations Ulmas Muzaffarov. It provided additional information on the December 7 explosion at a shopping mall in Denau.
It is reported that after the explosion, 24 new apartments built by the regional administration have been temporarily rented out and residents whose homes became unusable are being relocated there. In addition, representatives of 6 households whose homes were severely damaged were provided with housing for temporary residence.
At the press conference, the khokim said that the explosion damaged 65 apartments and several social facilities around the shopping center. The walls of 6 houses were cracked and severely damaged, only the doors and windows of the remaining houses were broken.
Tura Bobolov said that the situation was being carefully studied by the working group.
Feruza Turayeva, head of the information service of the Denau district administration, told Kun.uz that repair work has been started on the slightly damaged houses. In addition, food was provided by the district administration to the families who had been temporarily relocated.
It should be recalled that on December 7, 2021, a powerful explosion occurred in a two-story shopping center in Denau. As a result, 9 people were hospitalized with injuries. The corpses of 2 people were found among the rubble.