The President of Uzbekistan signed a resolution on measures to further develop animal husbandry and strengthen the forage base.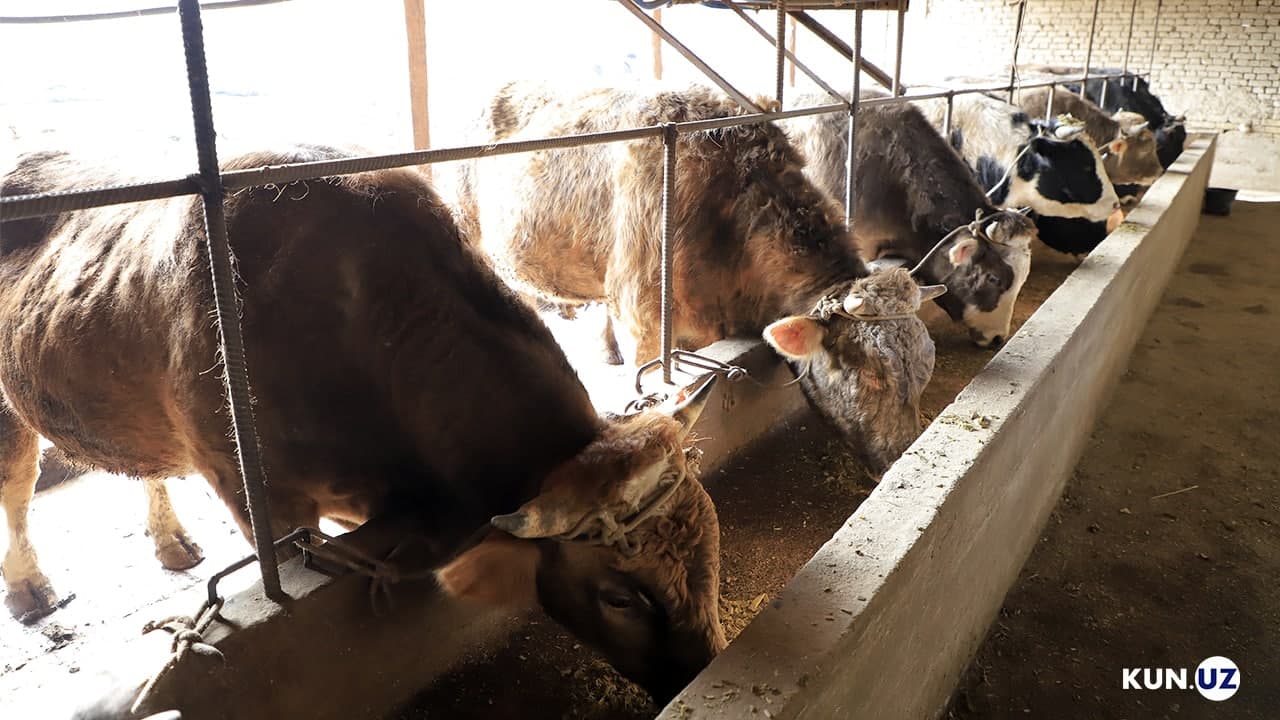 The document was adopted in order to further develop the livestock industries, financially support livestock farms, further increase the fodder base, as well as organize the cultivation of livestock by the population in their backyards on the basis of joint activities with large livestock farms and processors of livestock products.
Thus, a procedure is established in accordance with which economic entities that have established the production and processing of meat and dairy products through cooperation are provided with:
- at the expense of the State Fund for Support of Entrepreneurial Activities, compensation for the part exceeding the main rate of the Central Bank of the Republic of Uzbekistan, but not more than 8% of the interest rate points of loans in the amount of up to 20 billion soums allocated by commercial banks for the implementation of livestock projects, including the construction of livestock farms complexes, purchase of cattle and small ruminants, production and processing of livestock products, as well as a guarantee in the amount of 50% of this loan amount;
- credit funds of international financial institutions, attracted in the direction of animal husbandry, for a period of 10 years, including a grace period of 3 years.
From January 1, 2022 to December 31, 2023, the amount of a subsidy for livestock farms that pay value added tax is set for each kilogram of live weight of cattle and small ruminants grown on their own farms and jointly with the households of the population through cooperation and sold for meat, increases from 2,000 soums to 4,000 soums, as well as for each liter of milk – from 200 soums to 400 soums. At the same time, the benefit for the temporary exemption of the subsidy from VAT is also paid for the current period.
The part exceeding 10 percentage points of credit and leasing interest costs for agricultural machinery purchased by livestock farms on the basis of credit and leasing conditions is covered from the republican budget by the State Support Fund for Agriculture under the Ministry of Finance.
Livestock farms that have introduced rain and drip irrigation technologies on the land areas of fodder crops receive a subsidy of 8 million soums from the republican budget for each hectare in the prescribed manner.