The average price of three-room apartments in Tashkent is $72,000. The cheapest similar apartment in the world is in Egypt – $38,600, and the most expensive is in Hong Kong – $2 million. How much do they pay for 1 square meter of houses in other countries and what are the prices of houses? How many years are required for average wage earners to buy a house?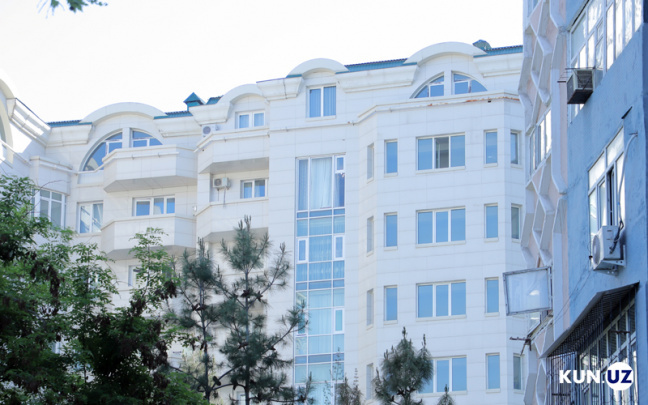 Since housing is the first need of people, information related to its price is always in our focus. In order to compare the house prices of the countries, first of all, it is necessary to take a sample of a certain dimension and condition.
According to the UK financial research portal "Finder", in 2022, the price of a 3-room apartment with 59 square meters, 2 bedrooms and 1 living room was found to be $241,431 on average in 106 countries.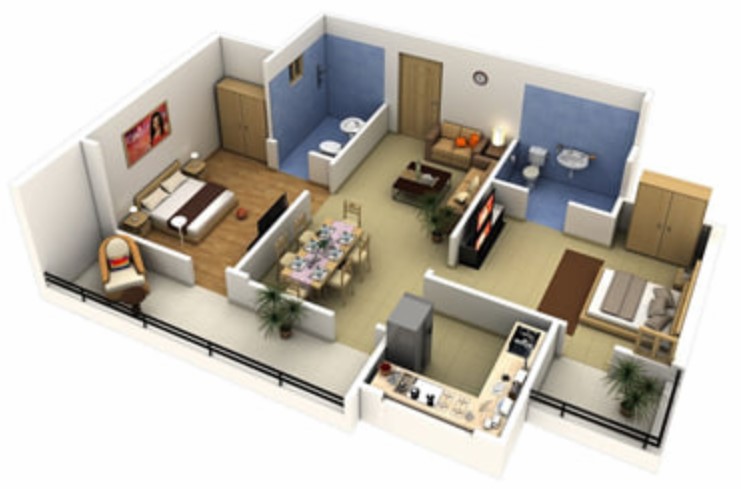 The cheapest house of this type is 6 times cheaper than the average price in Egypt, while the most expensive 3-room apartment in Hong Kong is 8.3 times more expensive.
Egypt, Pakistan, Nigeria, Tunisia and Venezuela are among the five cheapest apartment prices, while Hong Kong, Singapore, South Korea, Luxembourg and Switzerland are among the five most expensive houses for sale. Uzbekistan is on the 20th place of this list.
We also present the average prices of some countries in the rating: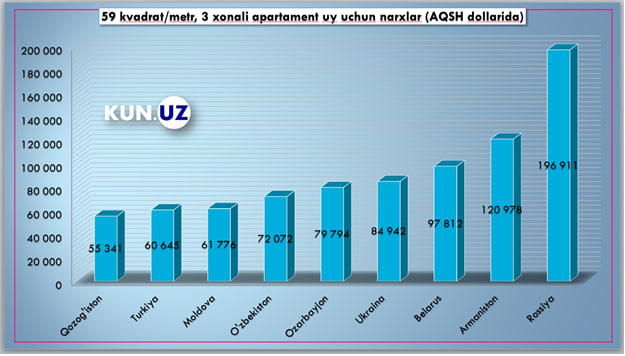 Similarly, the researchers studied the average prices for 1 square meter of these countries.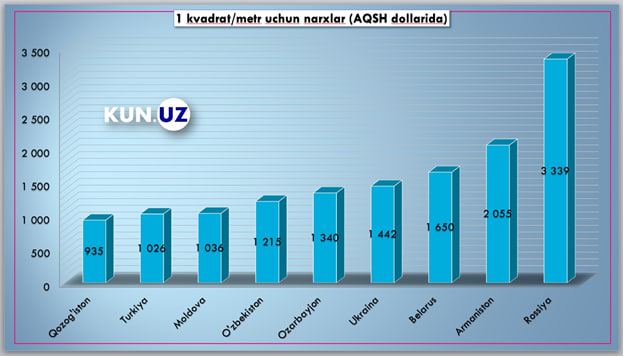 These prices may differ from the measurements we have studied. Considering that the given figures are for a 3-room ready-made apartment, it should not be forgotten that they may seem more expensive.
For example, in other data from July of last year, the average price of 1 square meter of real estate in the capitals of Uzbekistan and Central Asian countries is given as follows, and it can be said that the figures are closer to the general average value:
• in Ashgabat – from $2,867 to $3,055;
• In Astana – from $835 to $1,100;
• in Bishkek – from $830 to $900;
• in Tashkent – from $825 to $900;
• In Dushanbe – from $405 to $650.
Since the above figures are only the prices of the house, do not rush to define them as cheap or expensive, and to come to a conclusion, it is necessary to take into account the purchasing power of the population.
For example, in the countries where house prices are listed above, the average monthly salary of the population is approximately as follows: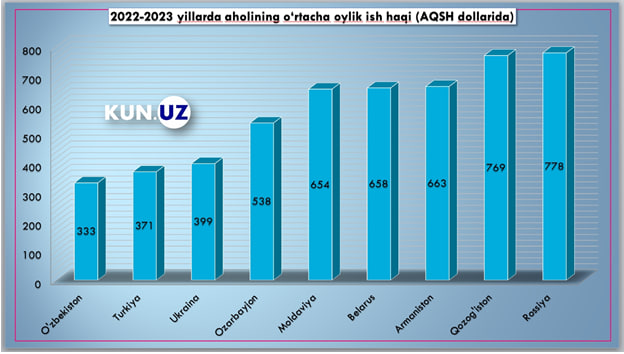 Based on these figures, it is possible to calculate the time spent by the average income population in these countries to reach a 3-bedroom apartment house. That is, if the average monthly income is collected only for the house without spending on anything else:
1. Kazakhs – 72 months or 6 years;
2. Moldovans – 94 months or 8 years;
3. Belarusians – 148 months or 12 years;
4. Azerbaijanis – 148 months or 12 years;
5. Turks – 163 months or 14 years;
6. Armenians – 182 months or 15 years;
7. Ukrainians – 213 months or 18 years;
8. Uzbeks – 216 months or 18 years;
9. Russians will be able to own their homes in 253 months or 21 years.
As all this information is based on internet data, the prices may differ from the current numbers. The editors are not responsible for the sale and purchase of houses at these prices.
It should be recalled that the prices of houses after 18 years will not be the same as today. These estimates were adjusted to show differences between prices and purchasing power across countries. It is necessary to take into account that over the years, changes can be observed in average monthly rents and house prices.