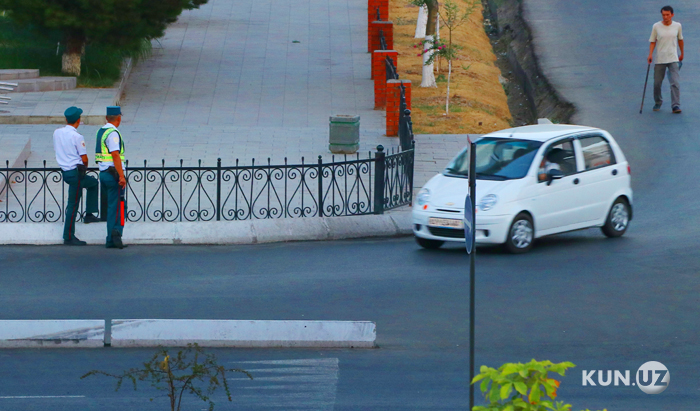 Today, May 10, new fines for violating traffic rules came into force in Uzbekistan. The press service of the Central Internal Affairs Directorate of the city of Tashkent reports Kun.uz about it.
It should be recalled that on April 9 of this year, the government adopted a resolution on changes in the traffic rules, according to which:
- when stopping at a prohibitory signal of the traffic light, the most front part of the vehicle should not cross the stop line;
- khokims of the city of Tashkent and Tashkent region are entitled to lower the speed limit (with the installation of appropriate road signs) on certain sections of the road;
- in residential settlements, the stop is allowed on roads with a double lane and on roads with one-way traffic without tram tracks in the middle;
- vehicle moving along a roundabout takes precedence over a vehicle entering it;
- all vehicles must move in the daytime with dipped headlights on;
- when transporting building materials, agricultural products, food and other bulk goods, they must be covered with tarpaulin or other thick material;
- it is forbidden to drive a bicycle or motorcycle without holding the steering wheel or holding it with one hand.
From today onwards, that is, from May 10, for mobility without dipped headlights on during daytime, drivers will have to pay a fine in the amount of 50% of the minimum monthly wage. The size of the sanction increases by repetition of the offense – especially "malicious" violators will be fined up to 4 MMW or be deprived of a driving license up to six months.
More information about the new rule here.