Uzbekistan MFA responds to statement by spokesperson of Russian Foreign Ministry over language policy
The Ministry of Foreign Affairs of Uzbekistan commented on the statement by the spokesperson of the Russian Ministry of Foreign Affairs, Maria Zakharova, about the draft law on using the state language in the civil service.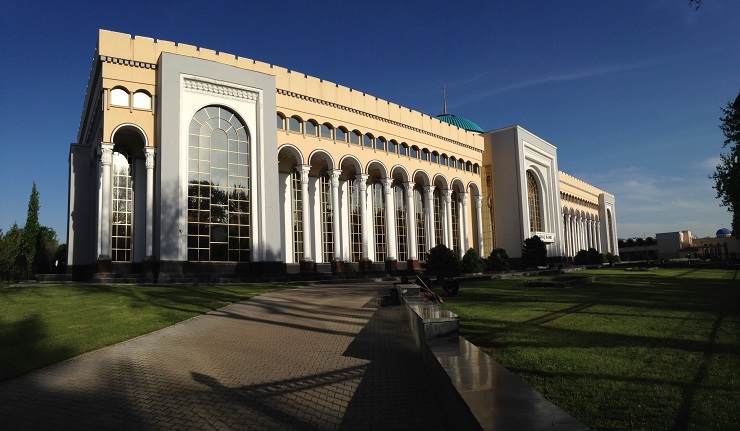 To remind, the Ministry of Justice of Uzbekistan earlier proposed to introduce a fine for officials who do not use the state language in their work process.
Later, the Justice Ministry stated that "carrying out work in state bodies in the state language does not infringe on the rights of citizens."
On May 14, during a briefing in Moscow, Foreign Ministry spokesperson Maria Zakharova said that supporters of the draft law in Uzbekistan are "in a clear minority".
According to the press service of the Foreign Ministry of Uzbekistan, issues related to the regulation of the state language are the exclusive prerogative of the state's internal policy, not a subject for foreign interference.
"The laws of Uzbekistan establish respect for the languages of the nations and nationalities living in its territory. Article 4 of the Constitution states that the Republic of Uzbekistan shall ensure respect for the languages, customs and traditions of the nations and nationalities living in its territory and create conditions for their development", the press service noted.
In addition, according to Article 9 of the Law "On the State Language" of 1995, work in state administrative bodies is conducted in the state language. The law also guarantees the possibility of studying and using one's mother tongue without hindrance, particularly in education sphere, spheres related to access to state bodies, access to legal and other information as well as businesses.
"The evidence for this is the large number of schools and universities with multilingual education, including branches of foreign universities, cultural centers, periodicals, television and radio programs, and so on. Considering this, there are no reasons for concern about the situation of other nationalities living in Uzbekistan, i.e. the implementation of the Law of 1995," the Ministry noted.
The Ministry of Foreign Affairs of Uzbekistan expressed the hope that objectivity, impartiality and respect would be maintained in discussion of issues related to compliance with the requirements of the State language legislation in the country.